From Data to profitable Decisions in real-time
From Data to profitable Decisions in real-time
PROJECTOR™ No Code traceable decision platform learns an asset universe with massive number of factors in real-time to find explicit cause-and-effect links and hidden signals that human expertise can leverage for better decisions.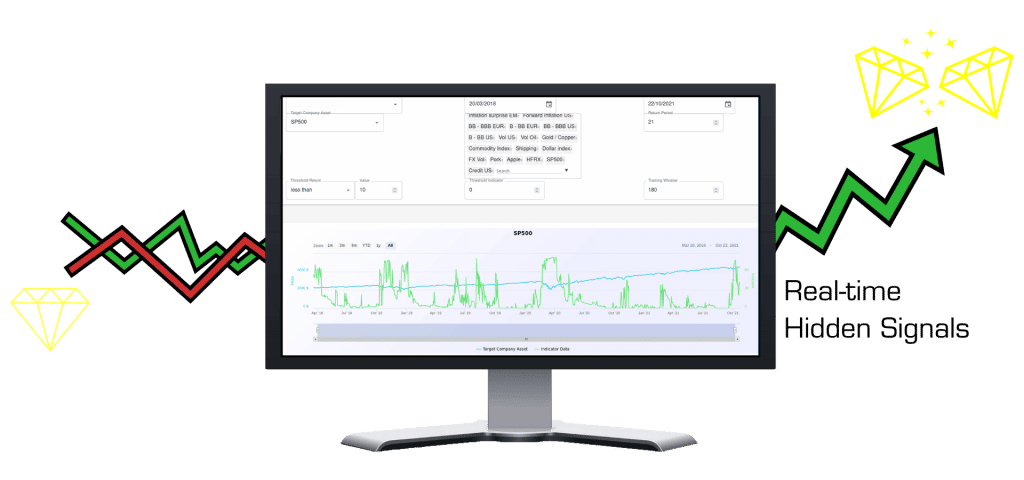 Signals are hidden in your data, use PROJECTOR to uncover them
Improve portfolio decisions with our Projector solution, Causal AI platform that detect causality between data, find out key factors and give explainable analysis.
Option valuation for a broker: Scalnyx built a custom Machine Learning-based deep pricing model to replace the numerical algorithm with stochastic volatility.
Machine learning for NMRF internal model for a 1 Tier Bank. More robust, more precise, more explainable.
For an exchange: We developed an ultra low latency and scalable C++ actor model runtime to build the full matching engine system with integrated resiliency.

Anticipate crises in investment strategies: using Causal AI to build custom risk indicators for your portfolio Download our whitepaper La